MachinePoint will attend tradeshows in 2023 to strengthen relationships with clients and partners. Our presence at these events is crucial for our services as we aim to provide personalized assistance for machinery investments and disinvestments through face-to-face interactions. With a focus on networking, exploring new innovations, and discovering the latest tools in the industry, these trade shows provide a unique opportunity to connect with international professionals in the plastics and packaging industries and find solutions for your machinery needs.
If you're interested in meeting our team or need more information about our presence at the fair, please contact us at user@machinepoint.com or fill out the form below. We're here to help!
Thinking of selling your used equipment? We can provide you with an accurate market price based on current supply and demand and assist you in the entire process. Let us help you find the best solutions for your machinery needs.
---
PLAST 2023, September 5 – 9, 2023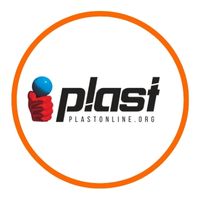 Rho (Milan), Italy
Hall 13 Stand 15A
PLAST 2023 is a leading international exhibition for the plastics and rubber industry. The event will feature three satellite-shows: RUBBER , 3D PLAST, and PLAST-MAT . MachinePoint will be in attendance as Italy is a key market for high quality used machines. This triennial expo was originally scheduled for 2021, but due to the pandemic had to be postponed. PLAST 2023 is expected to host over 60,000 professionals from the industry supply chain.
---
PACK EXPO Las Vegas, September 9 – 11, 2023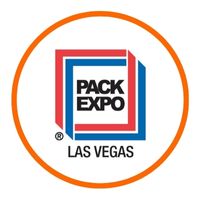 Las Vegas, USA
MachinePoint's Team is visiting this tradeshow
PACK EXPO Las Vegas 2023 is the leading trade show for the packaging and processing industry in North America. With thousands of solutions from the most innovative companies in the industry on display, the event provides an incomparable opportunity for companies from a variety of industries to find the perfect solutions for their upcoming projects. Attendees will come from a wide range of industries, including Food & Beverage, Baking & Snack, Life Sciences, Cosmetics/Personal Care, Pet Food & Pet Care, Household & Automotive, etc
---
Labelexpo Europe, September 11 – 14, 2023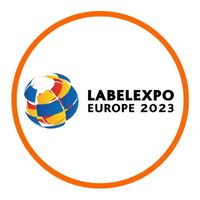 Brussels, Belgium
MachinePoint's Team is visiting this tradeshow
Labelexpo Europe 2023 will provide attendees with an opportunity to explore the latest developments in the label and package printing industry, connect with leading manufacturers and suppliers, and gain insights into current trends. Visitors can expect to see digital and conventional printing presses, finishing and covering systems, dies, cutters, rollers, and more. This is the perfect occasion for businesses to network, discover new solutions and advance their operations.
---
INTERPLAS, September 26 – 28, 2023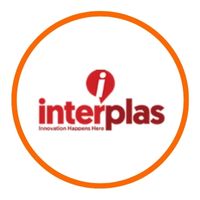 Birmingham, UK
MachinePoint's Team is visiting this tradeshow
Interplas is a plastics exhibition and conference that has been held in the UK and Ireland for 75 years and will take place in Birmingham in 2023. It is a key event for the plastics community, featuring new machinery, product launches, news announcements, and exclusive demonstrations. This year, a new space will be dedicated to discussing topics such as recycling, reshoring, digitalisation, diversity, equity and inclusion.
---
Vietnam Print Pack, September 27 – 30, 2023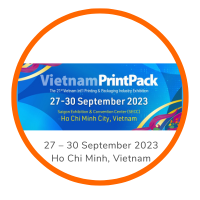 Ho Chi Minh, Vietnam
MachinePoint's Team is visiting this tradeshow
The Vietnam International Printing and Packaging Industry Exhibition is the ideal platform to connect with local business owners. It has effectively established itself as a reputable trade fair in the printing and packaging sector.
---
Central Asia Plast, September 28 – 30, 2023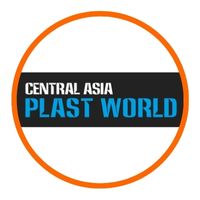 ATAKEN, Kazaztan
MachinePoint's Team is visiting this tradeshow
Central Asia Plast is an international exhibition for plastic production taking place in Kazakhstan. It is an excellent opportunity for brands to increase their efficiency and promote their products in the Kazakhstan market. The exhibition will bring together producers and distributors from around the world to demonstrate their products and technological innovations. It will also offer an ideal platform for business meetings, negotiations and creating new export and import contracts in the Central Asian market.
---
ENVASE, October 3 – 6, 2023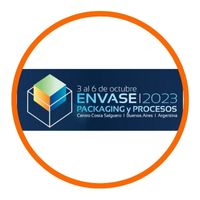 Buenos Aires, Argentina
MachinePoint's Team is visiting this tradeshow
The Expo Envase is a event that brings together leading packaging industry representatives from Argentina and all over the world. First held in 1988, the expo is attended exclusively by professionals and entrepreneurs in the industry. Over 250 local and international companies exhibit in the five pavilions of the Costa Salguero, which has a total surface area of 10,000 square meters. With its size and scope, Envase Alimentek serves as the link between companies in the entire production chain of the packaging industry, their customers, and potential customers.
---
Fakuma, October 17 – 21, 2023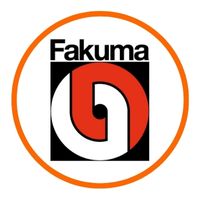 Friedrichshafen, Germany
MachinePoint's Team is visiting this tradeshow
Fakuma 2023 is the world's leading event for industrial plastics processing, with almost 1,500 exhibitors showcasing their international range of products and services. Since its establishment in 1981, Fakuma Friedrichshafen has been a highly regarded international trade show for the industry, offering a comprehensive overview of all plastics technologies and trends. Attendees will find a vast array of machines and equipment, tools and parts, raw materials and semi-finished products, compounds, additives and extruders related to injection moulding, extrusion technology, thermoforming, forming technology, 3D printing and process engineering, digitalisation, sustainability, efficiency and circular economy for plastic products.
---
Asean Flexible Packaging, October 24 – 25, 2023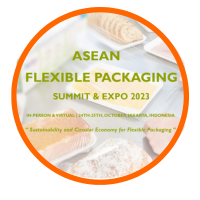 akarta, Indonesia
MachinePoint's Team is exhibiting at this summit
The upcoming Asean Flexible Packaging Summit 2023 aim is establishing a business platform focused on product development, innovation, and business expansion within flexible packaging industry all across countries including Indonesia, Thailand, Vietnam, India, Asia and around the globe.
---
Plastimagen, November 7 – 10, 2023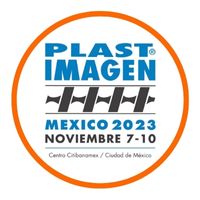 Mexico City, Mexico
Stand 830
Plastimagen is the leading event for the plastics industry in Latin America and is internationally recognized as the most comprehensive plastics machinery, apparatus and materials tradeshow in Mexico. Exhibitors from around the world present the latest trends and technologies to industry professionals in order to position themselves in the Latin American market. Plastimagen attendees represent a wide range of industries such as packaging, food processing, home, automotive, construction, tools, furniture and other goods and services.
---
BrauBeviale, November 28 – 30, 2023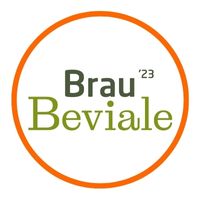 Nürnberg, Germany
Hall Stand
BrauBeviale is a trade fair for beverage production technology and marketing held in Nuremburg every year. Due to the COVID-19 pandemic, BrauBeviale 2023 has been rescheduled for 28 – 30 November. On the show floor, visitors will find a wide range of products and solutions related to the production chain of beer, water, non-alcoholic drinks, spirits, wine and liquid dairy products from over 1,000 organisations. The hall design provides an intuitive navigation through the product categories, such as raw materials, machinery installations, automation and IT, logistics, marketing, and services. The fair attracts an international audience of technical and commercial management professionals with decision-making power.
---
AndinaPack, November 27 – 30, 2023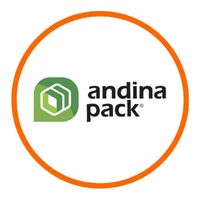 Bogota, Colombia
MachinePoint's Team is visiting this tradeshow
Andina Pack is an international exhibition of products, equipment and systems associated with packaging and cutting-edge technologies for the food and beverage processing, pharmaceutical, cosmetic and personal care industries and agribusiness. Taking place every two years, it will next be held in Bogota, Colombia and is organized by Koelnmesse SAS and Corferias Bogotá. It is the go-to platform for obtaining qualified business contacts in the transformation, manufacturing and packaging segments, and brings together the largest groups of buyers in the food, pharmaceutical, cosmetic and printing industries. It is also the center of convergence and reference for entrepreneurs in the Andean Region, Central America and the Caribbean, in terms of innovation and trends, technological developments, business relationships and business.
---
---
PLASTVISION INDIA, Dicember 7 – 11, 2023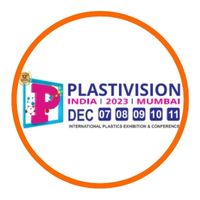 Mumbai, India
MachinePoint's Team is visiting this tradeshow
Plastivision India is an annual international exhibition and conference for the plastic industry, taking place in Mumbai, India from 7-11 December 2023. It is one of the top 10 plastic industry events in the world, offering companies the chance to launch new products, build networks, learn new technologies, and exchange ideas on a global level.
---
Tradeshows completed in 2023
---
PLASTINDIA, February 1 – 5, 2023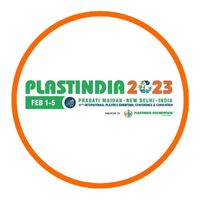 New Delhi, India
Hall 4 Stand FP G-21
MachinePoint will exhibit its extensive inventory of used plastics machinery at the PLASTINDIA trade show, which will be held in New Delhi from February 1 to 5, 2023. We are located in Hall 4 at stand FP – G21. PLASTINDIA, with over 1300 exhibitors from 40 countries, provides an ideal platform for networking and discovering the latest innovations in the plastics and packaging industries.
---
Labelexpo Southeast Asia, February 9 – 11, 2023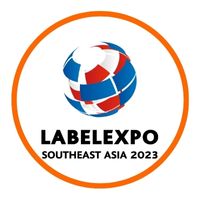 Bangkok, Thailand
MachinePoint's Team is visiting this tradeshow
Labelexpo Southeast Asia 2023 is the go-to event for professionals from the label and package printing industry in Southeast Asia. At this leading event, 200 of the world's premier exhibitors will showcase their exclusive new machinery and technology through hundreds of live demonstrations. From innovative printing presses and label machinery, to the latest substrates and inks, Labelexpo Southeast Asia 2023 offers a unique opportunity to explore the exciting evolution of the industry and discover brand-new tools for boosting business.
---
ICE Europe, March 14 – 16, 2023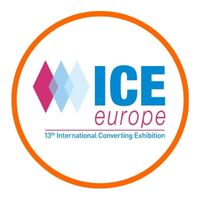 Munich, Germany
MachinePoint's Team is visiting this tradeshow
ICE EUROPE is the world's leading exhibition for the processing of flexible materials, bringing together suppliers of machinery, systems, materials, and accessories with international industry experts. Custom-made products and processing solutions for attendees' specific investment plans are available.
---
CFIA Rennes, March 14 – 16, 2023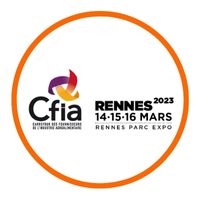 Rennes, France
MachinePoint's Team is visiting this tradeshow
CFIA Rennes 2023 is an international exhibition that brings together professionals from the food-processing sector. Attendees will be able to explore exhibitors showcasing solutions and equipment in the areas of Ingredients & Processed Foods, Equipment & Processes, and Packaging & Conditioning. This event is anticipated by professionals from large groups, SMEs, and VSEs from around the world.
---
Interpack, May 4 – 10, 2023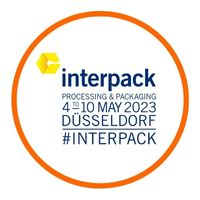 Dusseldorf, Germany
MachinePoint's Team is visiting this tradeshow
At Interpack 2023, over 170,000 professionals from the global processing and packaging industry will gather at Messe Dusseldorf from 4 to 10 May. The event will feature over 2,500 exhibitors and showcase the latest machinery, equipment and services for the food, beverage, confectionery, pharmaceutical, cosmetics, non-food and industrial goods sectors. Special online services, informative events and environmentally-conscious initiatives, such as the SAVE FOOD campaign and sustainability seminars, will also be available for participants.
---
Plastics Recycling Show (PRS), May 10 – 11, 2023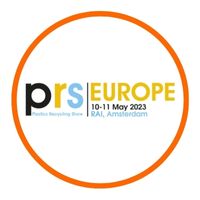 Amsterdam, Netherlands
MachinePoint's Team is visiting this tradeshow
The Plastics Recycling Show Europe is a landmark event for the European plastic recycling industry, bringing together the biggest names in the sector to showcase their latest breakthroughs. Attendees have access to an exclusive conference with distinguished industry experts, exploring the opportunities and difficulties encountered in plastic recycling across Europe.
---
---
PLASTPOL, May 23 – 26, 2023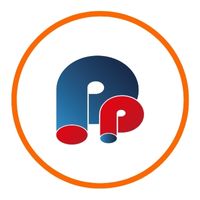 Kielce, Poland
MachinePoint's Team is visiting this tradeshow
PLASTPOL is one of the top international tradeshows in Poland that centers on plastics processing and converting. Every year at Targi Kielce, the International Fair of Plastics and Rubber Processing PLASTPOL is a major exhibition that displays the latest innovations and industry offers in the plastics and packaging industry.
---
EQUIPLAST, May 30 – June 2, 2023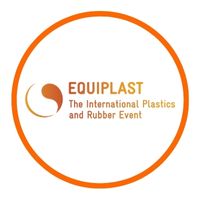 Barcelona, Spain
Hall 3 – Stand 5F
Equiplast 2023 is an international plastics and rubber event taking place from 30 May to 2 June 2023 at Fira Barcelona. The event will bring together professionals from around the world to showcase their products and technologies, exchange knowledge and foster new business partnerships. Attendees will have the opportunity to participate in side events such as Rethinking Plastics, a unique exhibition of products made from 100% recyclable plastics, and the Recycling Plant, an innovative project focused on the impact of the plastics sector.
---
HanoiPrintPack, June 8 – 11, 2023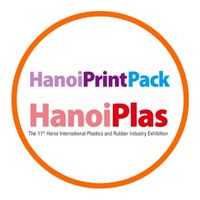 Hanoi, Vietnam
MachinePoint's Team is visiting this tradeshow
Hanoi Int'l Printing & Packaging Industry Exhibition has been seen as the best path to enter Vietnam market, and the most beneficial way to promote products, services and machinery internationally.
---
Propak Asia, June 14 – 17, 2023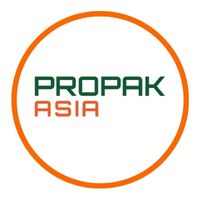 Bangkok, Thailand
MachinePoint's Team is visiting this tradeshow
Propak Asia is a leading international trade event for processing and packaging technology in Asia. It brings together exhibitors and buyers from around the world, and is attended by people from Malaysia, the Philippines, Singapore, and Japan. The event takes place from 14-17 June 2023 and is divided into nine different industrial zones, including ProcessingTechAsia, PackagingTechAsia, DrinkTechAsia, PharmaTechAsia, Lab&TestAsia, Packaging SolutionAsia, Coding,Marking &LabellingAsia, and Coldchain,Logistics, Warehousing&FactoryAsia.
---
The Plastics Recycling World Expo, June 14 – 15, 2023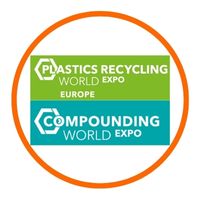 Essen, Germany
MachinePoint's Team is visiting this tradeshow
The Plastics Recycling World Expo is dedicated to the film, sheet, pipe, and profile extrusion industry, and is co-located with Compounding World Expo, Polymer Testing World Expo, and Plastics Recycling World Expo. Attendees can also attend four focused conference theatres with technical presentations, seminars, industry debates, and exclusive networking events. This is a must-attend event for professionals from across the compounding and recycling industry.
---
Malaysia Pack M'SIA-PACK, July 13 – 15, 2023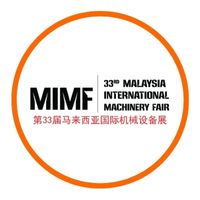 Kuala Lumpur, Malaysia
MachinePoint's Team is visiting this tradeshow
M'SIA-PACK and M-SIA-FOODPRO, Malaysia International Packaging & Labelling and Food Processing Machinery & Equipment Exhibition is endorsed by Malaysia External Trade Development Corporation (MATRADE), the event is expected to attract over 10,000 local and international trade visitors and industry professionals. Since 1998, M'SIA-PACK and M-SIA-FOODPRO have gained an outstanding reputation as Malaysia's leading event for food packaging and processing industries.