Chance and fate are often present in many of the great discoveries in the history of the human race. Polyethylene, one of the most widely used plastics in the world, was no exception. In 1898, the German Hans Von Pechmann synthesised this plastic for the first time in history, after an experiment that left a waxy white substance on the base of his test tube.
At that time, he did not know how to use it and it was forgotten for 35 years, until 1933 when two British scientists synthesised it again, giving rise to the polyethylene that we know today, and which changed the world forever. Polyethylene is used for almost everything: bags, pipes, threads, packaging, toys, … and at MachinePoint one of our clients gave us a challenge: Help him to take the manufacturing of this polymer tube to one of the most beautiful places in the world where there are fossils of the oldest human ancestors: Kenya.
The two British scientists, Eric Fawcett and Reginald Gibson also made their discovery by chance, as the equipment they were working with was faulty and oxygen seeped, which behaved as a catalyst and caused a powerful explosion. It wouldn´t be until two years later that the chemist Michael Perrin created the first practical method of manufacturing polyethylene.
The first polyethylene production plant was built in the town of Winnington, between Liverpool and Manchester, and its production became a matter of state. It led to the manufacturing process being classified as top secret during World War II since it was used to insulate radar cables or those used in all British war machinery.
After the war, the manufacturing process was declassified and mass production became commercially used, making polyethylene one of the most used polymers on the planet for almost every type of use.
At MachinePoint we are aware of the importance of polyethylene for humanity. Therefore, when a couple of years ago we received a request to help implement two polyethylene pipe extrusion lines in Nairobi, we were ready for it.
As we physically attend all major plastic events around the world, we are always aware of new technologies, machinery and needs of both customers and suppliers. So in October 2019, at the K Düsseldorf, the most important trade fair in the sector, an important Kenyan company that had hired us through our website, asked for advice.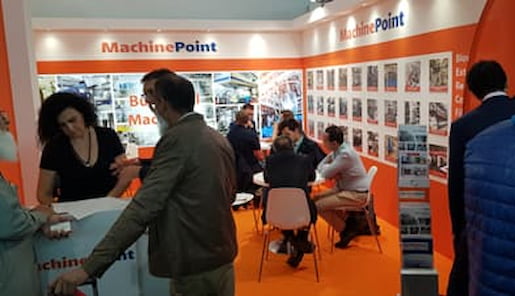 MachinePoint stand at K Düsseldorf 2019.
They wanted to set up two polyethylene pipe extrusion lines at their facilities in Nairobi, Kenya, but to do it they needed the necessary machinery, with the best quality and at the most affordable cost.
As experts in the sector of buying and selling used machinery for the plastics industry, we found an optimal solution for our customer. A Ukrainian factory that had just closed, had two extrusion lines available, in very good condition and at a low cost.
So, they decided to entrust their future to us.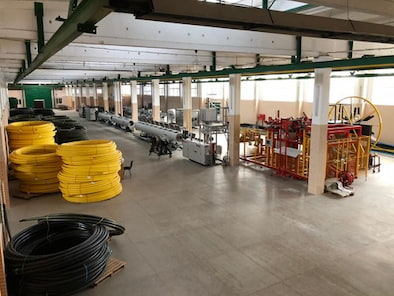 Dismantling of one of the extrusion lines in Ukraine
After closing the transaction, MachinePoint was responsible for verifying in situ the condition of the factory lines, so that they were in the finest condition necessary to meet the requirements of our client. We dismantled, prepared, packed, and loaded them into several containers bound for the port of Mombasa, from where they would be moved by truck to the final installation location.
In less than ten days, five 40′ containers were shipped to the Port of Odessa in Ukraine. Fifty days later they arrived at our customer's facilities in Nairobi.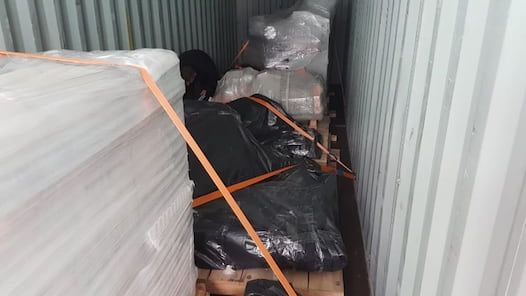 Container loading of equipment in Ukraine.
Today, the two polyethylene pipe extrusion lines are working normally, where they have created new jobs and have contributed to generating wealth in an area in great need of it.
Before 1800 everyone was poor. Except for royalty or large landowners, a tiny minority, practically everyone lived in poverty, tied almost exclusively to their land. From 1820, the Industrial Revolution began and with it everything changed. Parts of Europe and the United States became rich very quickly, in what became known as the "Great Divergence", in which many rich people became richer, and many poor people became poorer.
At MachinePoint we believe that a better world is possible and, although we can't change it, we can help our employees and our customers make it a fairer place to live in.